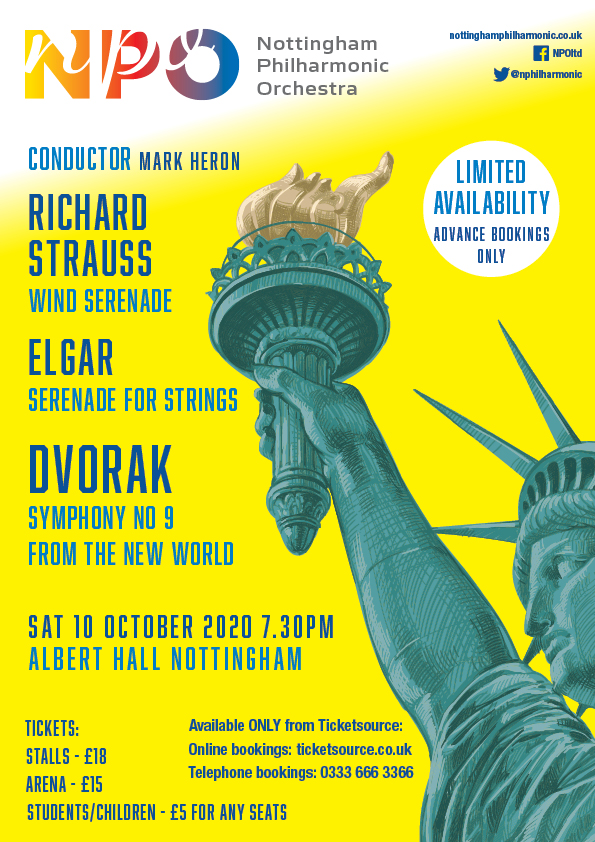 We hope you will be as excited as we are that we will be back in the Albert Hall next month to perform a concert including Dvorak's Symphony No 9 "From the New World"
In order to make this a COVID-secure event we have had to put various measures in place. Please ensure you read the attached information before you book your tickets, so you know what to expect.
Audience information
Tickets are available from www.ticketsource.co.uk or by telephone on 0333 666 3366. There is a direct booking link to the Ticketsource site on our events page.